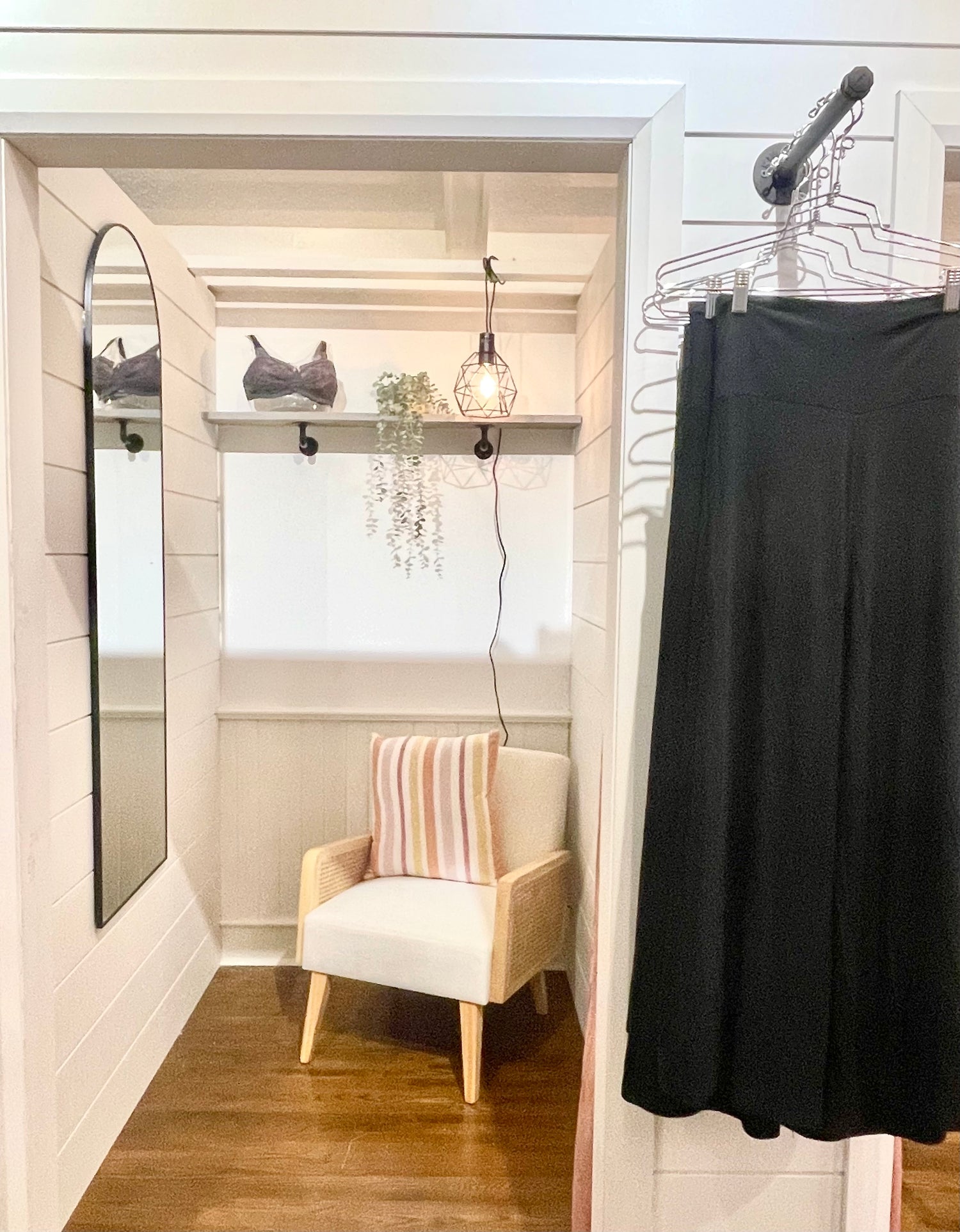 New Retail Hours
We are thrilled to be able to open our doors for full retail hours. What does that mean for you? Well, if you aren't new to this experience and would like to come and try on bras or peruse other items in the shop on your own time, you don't need an appointment. We've made some great updates to the shop to allow for this change. We have added 2 new fitting rooms, and expanded our store footprint which means we've added a number of great new products.
If you ARE new to this and have had recent surgeries or want to discuss upcoming surgeries, or just need to have a bit more 1 on 1 time, we still take appointments and encourage you to book anytime.
As always, we are here to support YOU!

BOUTIQUE HOURS:
Monday: Closed
Tuesday: 10-4
Wednesday: 10-8
Thursday: 10-4
Friday: 10-4
Saturday: 11-3
Sunday: Closed
Feel free to drop by our store whenever it suits you best. Just keep in mind that if you are interested in a breast form fitting or recovery planning session, we kindly request you to schedule an appointment in advance.
Bras

We carry a curated collection of pocketed bras, selected for their superior fit, quality and comfort.

Shop Now

Swimwear

With a variety of styles and sizes available, you're sure to find something that suits your needs and preferences.

Shop Now

Recovery

If you're just beginning your journey or are in the thick of it and need some recovery support, we can help!

Shop Now